Recycling system of Ion exchange resin
Resintech
Replace used ion exchange resin and cleaning and so on as maintenance.
*For only Japanese market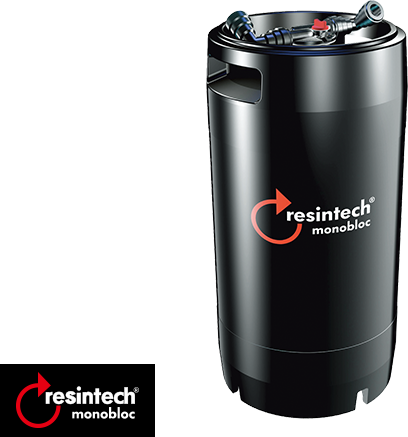 Resintech is a tank filled with ion exchange resin, which we deliver to your factory.
You only need to connect Resintech to a machine before starting operations.
It promotes labor saving and improves operation efficiency.
We collect a used resin tank and clean it. Then we deliver the tank refilled with new resin.
The resin tank is lent system and recycled.
We stabilize performance of the resin by agitating the resin with air blow into the tank.
Please feel free to contact us for further information.
Features of Resintech
Rationalization of changing and disposing of the ion exchange resin.
Resin-tech is refilled and cleaned at Sun-Yell
To enhance an operation rate of a machine and productivity.
It takes a few minutes to connect Resintech before operations.
For a long life ion exchange resin(Use a separately sold air hose)
You can use the ion exchange resin efficiently by agitating the resin by blowing air with the air hose.